Nestled along the picturesque banks of the Pasig River, Novotel Suites Manila is the latest gem in Metro Manila's hospitality landscape, offering a unique blend of familiar luxury and comfort with a stunning view of the city's rapidly growing skyline. With its prime location and unparalleled amenities, Novotel Suites Manila is set to redefine the concept of urban retreat.
Since its soft opening in December last year, it's been offering local and foreign travelers a fresh hospitality experience, thanks to Century Properties' maiden venture into the hospitality realm in partnership with the global hospitality powerhouse Accor. Together, they have crafted an oasis that seamlessly combines modern luxury with a touch of familiarity.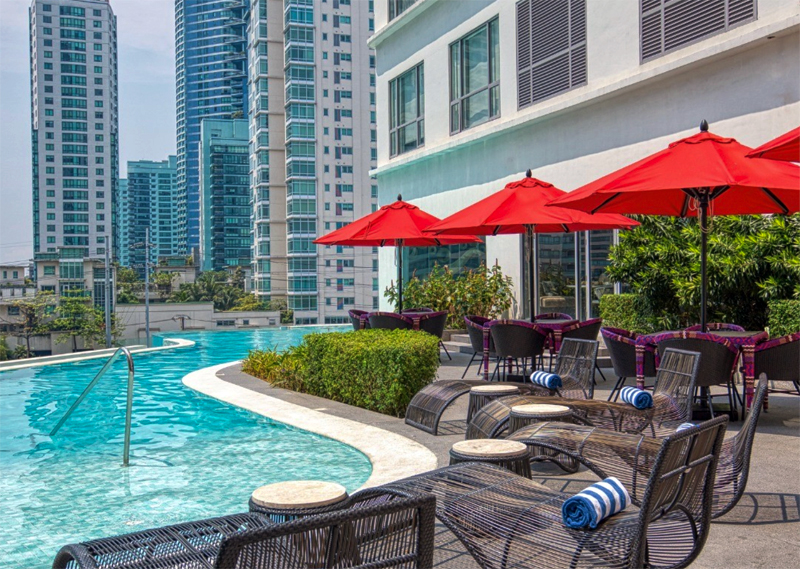 Manila Standard Life  had an exclusive tour of this hotel housed within the sixth and final tower of Acqua Private Residences in Mandaluyong City. We were introduced to a 152-room mid-scale hotel that redefines modern luxury, a synergy of vision and expertise.
"We are offering a hotel experience that Filipinos will certainly welcome, given the amount of space and perspectives that our hotel has to offer, thanks to our location and amenities,"  Raul Aquino, Novotel Suites Manila at Acqua General Manager said.
Ideal for families and long-term guests, suites range from 45 sqm Deluxe Suites to spacious 91 sqm Premier Suites with stunning 180-degree city views through floor-to-ceiling windows. All suites include ample work, living, and dining areas, as well as well-equipped kitchens.
Tempus, the hotel's all-day dining restaurant on the 6th floor, offers breakfast buffets and a la carte lunch and dinner options. Adjacent is a Private Dining Room for up to 20 guests, ideal for intimate gatherings.
The infinity pool on the 6th floor offers a breathtaking view of the Makati skyline, seamlessly blending with the restaurant for a unique swimming experience.
On the 21st floor, the Lobby Lounge provides panoramic city views, perfect for daytime refreshments and evening cityscape spectacles during the golden hour.
Two meeting rooms on the same level accommodate up to 30 guests each, with Meeting Specialists to ensure personalized, high-tech meetings with Wi-Fi and modern facilities.
For fitness enthusiasts, the InBalance Fitness Centre offers free weights and modern cardio equipment.
Worried about leaving your pet at home? Fret not as the hotel has a Pawesome Staycation package, which allows dogs of up to two feet tall, and cats to join your stay. It's even taking the experience up a notch as your fur babies will have their own bed and toys to enjoy and their own special play space at the Pet Qube located on the 11th floor
"As the appetite for staycations and travel have grown, Filipinos now have a fresh option that we are confident we will be able to give them, courtesy of Accor and Century Properties' combined expertise," Marco Antonio, Century Properties Group, Inc. President and Chief Executive Officer said in a statement.
"With this grand opening, Novotel Suites Manila is ready to transform every stay into an unforgettable experience, echoing the optimism of a nation poised for a remarkable rebound," Antonio added alluding to Novotel Suites Manila's grand opening soon.