After portraying multiple mom roles, Sylvia Sanchez stars alongside her daughter Ria Atayde for the first time in a heartwarming series about a mother's unconditional love in Misis Piggy, iWantTFC's early Mother's Day offering which currently streams for free.
Misis Piggy is a poignant love letter to all mothers who strive to shower their kids with all the love and care despite enduring their own seemingly insurmountable struggles and pains.
In the iWantTFC original series, Sylvia plays the role of Marivic, a selfless and strong-willed single mom of three middle-aged kids. Marivic wants nothing but the best for her children that is why she whole-heartedly dedicates her time in running a meat stall at the market.
As her children get older, Marivic struggles to grapple with the fact that they are mature enough to live their own lives as they carve their own career paths in different countries. Her eldest daughter Lani (Ria) aims to boost her job as a nurse by going to Canada; Steffi (Iana Bernardez) is a teacher taking up a master's degree and gets a scholarship offer in the United States; Jeffrey (Elijah Canlas), meanwhile, is Marivic's youngest son who intends to pursue an internship in Australia as he finishes his studies. Marivic's relationship with her kids further gets complicated when they suddenly make an effort to reconnect with their estranged father Rupert (Ricky Davao). This leaves Marivic in an emotionally difficult situation – should she allow her kids to rekindle their relationship with their father despite their failed marriage? Or should she shut Rupert out of their lives forever for abandoning their family?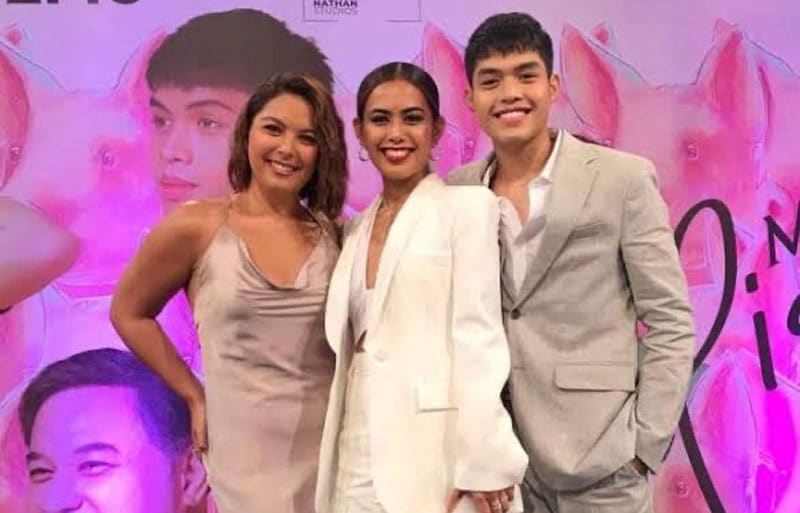 Misis Piggy is written and directed by Carlo Catu and produced by ABS-CBN Entertainment, iWantTFC, Dreamscape Entertainment, Nathan Studios, and Epic Media. A new episode drops daily at 8:00 p.m. on the iWantTFC app (iOs and Android) and website (iwanttfc.com).