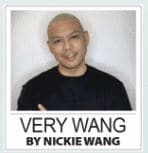 PIE channel has undergone significant changes, promising an enhanced experience for viewers. These transformations include a fresh lineup of Game Masters and captivating gamified primetime programming, ensuring more opportunities for viewers to win instant prizes every night of the week.
One of the most exciting additions to the PIE family is Luis Manzano, who takes on the role of game master for the new weekend show, Tamang Hinala.
Luis was introduced as part of the PIE Channel family during the Lucky PIE Time Media and Trade Conference at Sequoia Hotel in Quezon City on August 30. The event was attended by members of the press, trade partners, and executives from KROMA Entertainment and ABS-CBN.
Joining Luis as fellow game masters are Robi Domingo from the upcoming show Watchawin and Eric Nicolas from the recently launched Mukhang Perya. Additionally, Jolina Magdangal and Bayani Agbayani, the dynamic Game Master duo of Sinong Manok Mo, and Negi also from Mukhang Perya conveyed their greetings through a video message.
These game masters, along with PIE Jocks, will be taking the helm at various programs within the Pindot PIEnalo Block, facilitating games for studio participants and creating interactive experiences for online "KaTroPIEs."
PIE has revamped its daily primetime programming, now known as the Pindot PIEnalo Block, which kicks off at 6:00 p.m. every day. Each show in this block offers interactivity and gamification, ensuring entertainment and increased chances to win cash and prizes for KaTroPIEs.
The Pindot PIEnalo Block starts with the recently launched program Mukhang Perya from Monday to Friday, hosted by Nicolas and joined by PIE Jock Zendee, Freshe, and Angelica of BB Gurlz.
Studio players engage in classic perya games, with online KaTroPIEs having the opportunity to win up to P30,000 daily by participating through their devices.
Following Mukhang Perya, Ur Da Boss returns for a new season from Monday to Friday at 7:00 PM. Game master Melai Cantiveros and PIE Jock Jennica Garcia challenge online KaTroPIEs, affectionately referred to as "Mga Boss," to win as much as P20,000 daily as the job orders become increasingly challenging for studio players or "mga trabahador."
Premiering on Monday, September 11, at 8:15 p.m. is Watchawin, a game show where viewers are encouraged to watch with precision. Game master Robi presents a series of "Watchables" or short videos to studio participants and online viewers, challenging them to recall details and elements of what they've just seen.
Watchawin tests one's attention to detail and observation skills, with up to P60,000 available each week for eagle-eyed online KaTroPIEs who answer correctly using their devices.
Mukhang Perya returns at 9:00 p.m. with PIE Jocks Gillian Vicencio, Gello Marquez, Seham Daghlas, Rans Rifol, and Cianne Dominguez, joining BB Gurlz Freshe and Angelica in closing out the Pindot PIEnalo block.
The Pindot PIEnalo block continues on weekends, featuring the 6:00 p.m. and 9:00 p.m. editions of Mukhang Perya on Saturday and Sunday. Game master Negi, PIE Jocks Nicki Morena and Kevin Montillano, and BB Gurlz Freshe and Angelica ensure non-stop fun and opportunities to win cash and prizes for perya enthusiasts.
Starting Saturday, September 9, at 6:30 p.m., Game master Luis introduces the exciting mystery game Tamang Hinala. Together with PIE Jock Karina Bautista, they investigate and report from the scene of the crime, allowing viewers to examine evidence and determine the guilt or innocence of studio players. Online viewers can channel their inner detective and have a chance to win up to P30,000 by making their judgments through their devices.
Sinong Manok Mo returns for another season, with game master Jolina with Bayani leading the competitive experience, alongside PIE Jocks Jackie Gonzaga, Patsy Reyes, Jeremy G, Anji Salvacion, and Nonong Ballinan.
This interactive game show encourages viewers to exercise their power to choose and offers a chance to win up to P15,000 as long as their chosen "manok" emerges victorious.
PIE is a product of the partnership among innovative entertainment company KROMA, the country's leading storyteller and content creator ABS-CBN, and the largest corporate venture builder in the Philippines, 917Ventures.