By Alexander Cardenas
Lexus, renowned for its commitment to providing an exceptional driving experience, has unveiled its latest endeavor, aptly named "Lexus Premium."
This new service is a testament to the brand's unwavering dedication to offering its vehicle owners the utmost in luxury, convenience, and hospitality. Lexus Premium encompasses three distinct components: Lexus Financial Services, Lexus Insure, and Lexus Certified Pre-Owned, each tailored to enhance the ownership experience for Lexus enthusiasts.
Lexus Financial Services: This facet of Lexus Premium is designed to provide Lexus owners with a tailored and premium financial experience. With a focus on customization, Lexus Financial Services offers a variety of options that cater to individual needs and preferences. The objective is to simplify the often complex world of financial services, making it a seamless and stress-free experience for Lexus customers. This means easier access to assistance and smoother communication regarding a range of services, ensuring that Lexus owners can make informed decisions with confidence.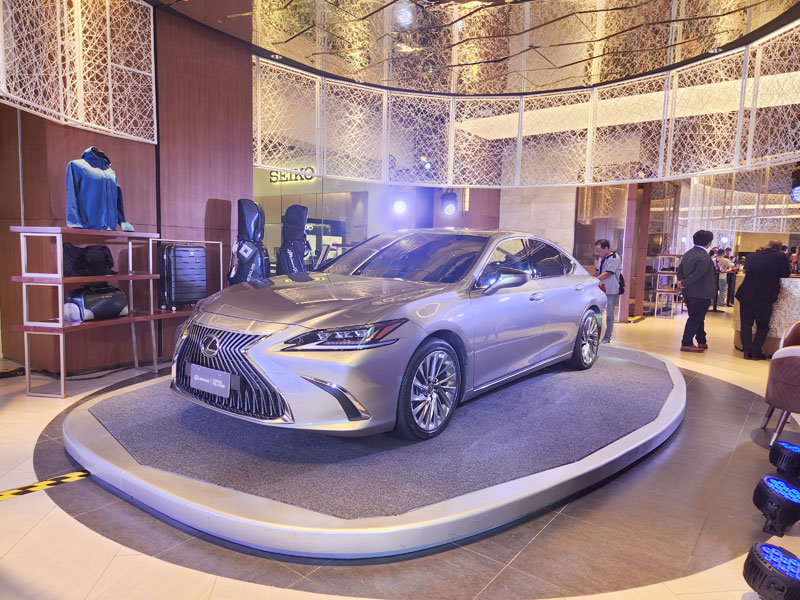 Lexus Insure: Protecting both the vehicle and its owner is paramount to Lexus. The Lexus Insure service goes beyond traditional insurance offerings, providing exclusive benefits and coverage tailored to Lexus owners. This service guarantees maximum coverage and utilizes only high-quality parts for repairs, assuring Lexus owners of the utmost quality and protection for their prized vehicles. With Lexus Insure, peace of mind comes standard.
Lexus Certified Pre-Owned (Lexus CPO): Under the umbrella of the Toyota Motor Philippines Corporation (TMP), Lexus CPO is a program that not only facilitates vehicle upgrades for current owners but also enables aspiring Lexus owners to enter the world of luxury automobiles. This program accepts trade-ins of vehicles from any brand, allowing individuals to transition to a Lexus seamlessly. The Lexus CPO program ensures that pre-owned vehicles meet Lexus' stringent quality standards by subjecting them to refurbishing and necessary repairs, effectively making each pre-owned Lexus feel brand new.
Lexus Premium encapsulates the high-quality services that discerning Lexus customers expect from the brand. These services are a testament to Lexus' commitment to continuous improvement and delivering unparalleled experiences. For those interested in the Lexus CPO service, simply contact your nearest Lexus branch to explore the possibility of upgrading to a Lexus vehicle (subject to inspection and qualification).
In a world where customer experience reigns supreme, Lexus Premium ensures that the ownership journey is as exceptional as the vehicles themselves. Lexus owners can now enjoy peace of mind, convenience, and luxury that extend far beyond the driver's seat, further solidifying Lexus as a benchmark of excellence in the automotive industry.