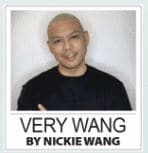 InnerVoices, a band formed in 1992, has returned to the music scene with a new vocalist and three fresh songs. Originally,  InnerVoices  was founded by college friends who shared a passion for music. After balancing their professional and musical careers, they released their album and wrote songs in 2014.
After a brief hiatus from the entertainment world, InnerVoices regrouped in 2022 with a new lead singer and additional members.
During a media conference at the TakeOver lounge in Quezon City on September 7, the band's drummer, Attorney Rey Bergado, explained what motivated their reunion and creation of new songs.
"During the pandemic, everything disappeared, so in the middle of 2021, we thought about how we could contribute to making people happy. That's when we reunited and did our version of  Gary V's "Paano," which was well-received by the audience," said Bergado.
Since then, InnerVoices has been performing regular bar gigs at venues like Hard Rock Café Makati, Hard Rock Café Manila, Bar IX, 19 East, and Fin & Claw.
They also have some noteworthy shows on the horizon. On November 25, they will be part of the  New Wave Invasion  concert at the Ninoy Aquino Stadium in Manila, featuring top international bands like  Flocks of Seagulls, The Church, Lotus Eaters,  and  Cactus World News. They are also set to perform with Side at 19 East on November 13.
According to the band's new vocalist,  Angelo Miguel, being part of the group has been an incredible journey for him.
"Honestly speaking, they are great to be with, and I don't feel stressed when I'm with them. When it comes to our music, what's great about them is that they respect my opinion and my musicianship, and they trust me as their frontman," Angelo said.
Encouraged by positive feedback from their fans, InnerVoices made the decision to release three brand-new original songs. Their debut release was "Isasayaw Kita," a poignant ballad delving into the profound anguish of losing a loved one. This heartfelt composition emerged from the depths of lead vocalist Angelo Miguel's soul, conceived in the wake of his former partner's miscarriage, a heart-wrenching experience that marked the loss of their prospective daughter.
Next in line is "Anghel," a soul-stirring rendition of a song that chronicles the unwavering love bestowed upon someone who may not have deserved such devotion.
Completing the trio is "Hari," a composition by  Edward Mitra  born during the challenging period of the pandemic. The song's tribal beat adds an exciting tone as it speaks about hope, perseverance, and resilience. It conveys the message that despite the challenges ahead, our destiny is in our hands.
Completing the band are members  Joseph Cruz, Alvin Herbon, Ruben Tecson,  and  Rene Tecson.