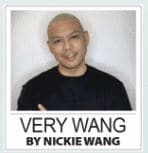 Singer-songwriter Moira dela Torre made a stunning entrance at her latest event, captivating everyone with her presence. Draped in a sultry red dress, Moira's appearance was far from ordinary.
But the 29-year-old recording star wasn't merely there to bask in the spotlight, surrounded by cameras and flashing lights. Her purpose was to introduce her latest single, 'Maria Clara,' and cement her role as the ambassador for Destileria Limtuaco & Co., Inc.'s Maria Clara Virgin and its recently introduced non-alcoholic version.
According to Moira, 'Maria Clara' isn't just a song; it's a narrative that breathes life into the brand. She personified Maria Clara as a reliable companion, someone who stands by your side through every season of life.
"It essentially serves as a dependable friend throughout every season. Thus, 'Maria Clara' serves as a reflection of your past, your future, and your identity as a woman," the singer-songwriter said.
"'Maria Clara,' the song, is now available on Spotify, and this catchy tune is also the jingle for her new endorsement.
At the media launch held at Luxent Hotel on September 14, Moira couldn't help but chuckle at the comments she received since the topic was about alcohol. Some thought she sounded a bit tipsy when singing the jingle. With a light-hearted smile, she assured everyone that she wasn't drunk; that's just her natural way of speaking.
"No, they think I'm always drunk. But I want to tell you that this is just how I speak," Moira quipped. "When I was born, this is how I am. Even when I cry, I'm also like this. I'm sorry. Maybe my mother drank too much alcohol, that's why when I came out, I'm like this."
Beyond the humor, Moira is keen to emphasize the positive impact of "Maria Clara," the drink, on people's lives. She believes that this drink has functioned as a true friend, alleviating loneliness, aiding in coping with life's challenges, and adding to celebratory moments.
Before delivering a soulful performance that would resonate with her audience, Moira took a moment to discuss how the project materialized.
"When they approached me, I initially thought they wanted a different jingle. But after revisiting the campaign brief, I realized it was quite different from what I had in mind," Moira noted.
"So, I created music to accompany the endorsement, offering relaxation and reassurance that you're not alone. That's how the 'Maria Clara' project came together," she went on.
Asked about her personal life and how she's been doing as a single woman, she said that she's in a better place.
"I was taking my time, taking it one day at a time. I think it's knowing how to acknowledge my weaknesses as well as my strengths, acknowledging what was good for me and what was bad, and knowing what to walk away from. And so…  ang saya. That's how I took care of myself," Moira shared, leaving us with not only her melodious tunes but also her genuine insights into life and self-care."