Volunteer firefighter, PSG trooper, single mom, and three others vie for 45th Mrs. Universe crown in Bulgaria

While Miss Universe is now open for married women, the Mrs. Universe pageant still continues on its 45th year with over a hundred candidates from all over the world competing in Sofia, Bulgaria, set from January 30 to February 5.
Mrs. Philippines Universe 2022 Veronica Yu, 41, a businesswoman and volunteer firefighter, leads a six-member Mrs. Universe Philippines FDN delegation, who were crowned in October 2022, to claim the title yet to be won by a Filipina.
"I am ready to represent the country and bring home our first Mrs. Universe crown. I'm excited to bring to the international stage my advocacy for the prevention of violence against women and children. My ongoing mission is to build a shelter for the abused and underprivileged," said Yu, a Rotarian who has traveled as far as India to fulfill her mission.
Mrs. West Pacific Asia Universe 2022 Jeannie Jarina, 45, is a single mother who holds a Master's degree in Business Administration from the Ateneo de Manila University, and currently works as CEO of Technofab Steel Co.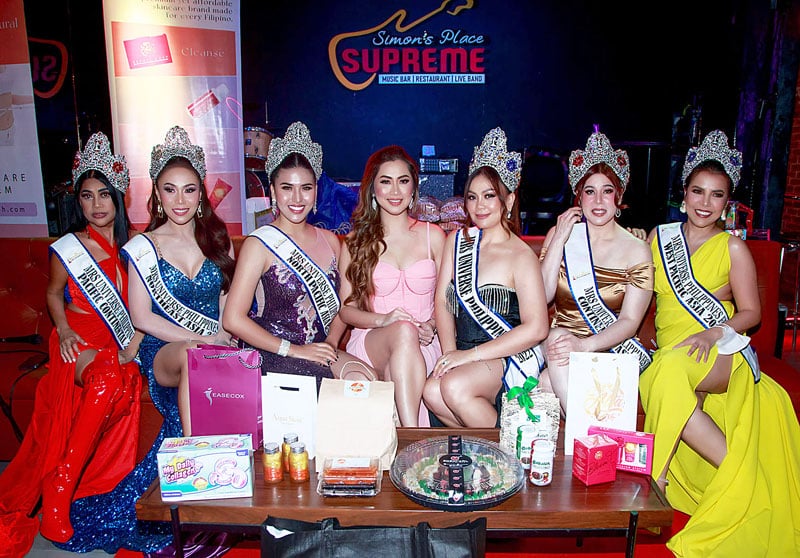 Asked about how she manages her time being a married woman and beauty queen, she said: "It's really hard to juggle the responsibilities of a single mom and your full-time job, and then preparing for the competition, but if there's a will, there's a way."
Mrs. North East Asia Universe 2022 Lady Chatterly Alvaro-Sumbeling is a Lieutenant Commander of the Philippine Navy and currently serves as Chief Civil Military Operations Officer of the Presidential Security Group (PSG) at Malacañang Palace.
She was conferred the Order of Lapu-Lapu by then President Rodrigo Duterte in recognition of her outstanding service as PSG officer, and was awarded an Outstanding Achievement Medal by President Benigno Aquino III in 2012 for composing "Bayanihan para sa Kapayapaan," the official theme song of AFP's Internal Peace and Security Plan.
A role model for women empowerment, Lady Chatterly, who is married to a fellow military officer, will bring to the Mrs. Universe stage her advocacy of uplifting fellow women to reach their full potential.
The rest of the Philippine delegates are Mrs. North Pacific Asia Universe 2022 Gines Shainon Angeles, Mrs. Continental Asia Universe 2022 Michelle Solinap, and Mrs. Pacific Continental Universe 2022 Virginia Evangelista.
The National Costume and Special awards night will be on February 3 while the Gala /Awarding night is set on February 4 at the National Palace of Culture where Mrs. Universe 2022 Ana Kudryavtseva Siradze of Georgia will crown her successor.
Mrs. Universe Ltd., a pageant for married, divorced or widowed, 18 to 55 years old, looks for the "most honorable married woman involved with a significant cause in favor of other people." The idea is to unite women from different countries involved in different initiatives under the motto "Against Violence," which in different years covers different causes.
Mrs. Universe Philippines Foundation CEO and national director Charo Laude expressed confidence that finally, the Philippines will bring home the title. The 46th Mrs. Universe will be held in Manila in October 2023.