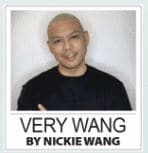 Kean Cipriano, Adie, and Unique to share the stage in 'Pulso' concert
"We have yet to test each other's patience in case our creative differences become a major issue while planning for the concert. Clash of ideas happens and it's healthy since we just wanted to give our audience a great show," said Kean Cipriano when asked by Manila Standard Entertainment about their dynamics mounting Pulso, a one-night show to be directed by Paolo Valenciano.
"So far we're okay, but we haven't gone too serious yet because we still have plenty of time to prepare. Papunta pa lang kame sa exciting part, sabi nga nila. But for sure, after having this show, it's going to be a different era for every one of us," he added.  
OC Records and Viva Live, Inc. are mounting Pulso, a concert happening on November 29 at the New Frontier Theater. The concert feature Cipriano, Adie Garcia, and Unique Salonga. 
The three main acts in Pulso also happen to be the top acts at OC Records, the music label that Chynna Ortaleza and Cipriano established some four years ago. 
Unique, of course, was with OC Records almost since the start. Since the singer-songwriter bolted out of IV of Spades, he has proven himself quite the creative force with a hit full-length solo album that spawned a handful of hits and fan-fave singles that include "Sino," "Midnight Sky," "Ozone (Itulak Ang Pinto)," "Huwag Ka Sanang Magalit," and "Bukod-Tangi."
Adie (a.k.a. Adie Garcia) in turn is known for his breakout hit "Paraluman." The song has been one of the biggest songs of 2021 and has been a comfort for Pinoy music fans for its lilting music and Adie's effervescent singing. Adie has since become a steady source of hit singles for OC Records that include "Tahanan," "Dungaw" and his recent Janine Berdin featured-hit "Majika" 
Cipriano, on the other hand, is the more experienced rocker, and hitmaker of the three. As the former frontman of Callalily, Kean had his share of big hits with the band. His career as a musician-recording artist has been thriving for more than 20 years now. As OC's Co-chairman/CEO, besides overseeing his label's output as producer and all-around creative source, Cipriano still finds time to expand as a solo artist and has since released a string of worthy singles that include "Nandito Ka Na," "Eye Contact," and his most recent single "Tayuman." 
Ortaleza-Cipriano, the heart of OC Records had this to say about the significance of the Pulso concert for the label and its roster of artists.
"For me, it is a thanksgiving for the blessing of freedom in creativity that our partners and our community have blessed our artists with," she said, adding, "It is one thing to have a string of massive hits, but to be loved and supported while knowing that everything that you are sharing with the world is from your own unique way of making art, your own heart & feel, your own pulse is the biggest blessing."
Tickets to Pulso are now available via TicketNet outlets nationwide and online. Ticket prices range from P 5,000 for SVIP, P3,600 for VIP, P2,400 for Orchestra and Loge and Balcony going for P 1,800 and P900, respectively.