The Armed Forces of the Philippines plans to file perjury raps against two environmental activists for recanting their sworn statement that they surrendered and insisting instead thay they were abducted.
During the plenary debates on the proposed budget of the Department of National Defense, Negros Occidental Rep. Mercedes Alvarez revealed the military would file perjury raps against Jhed Tamano and Jonila Castro.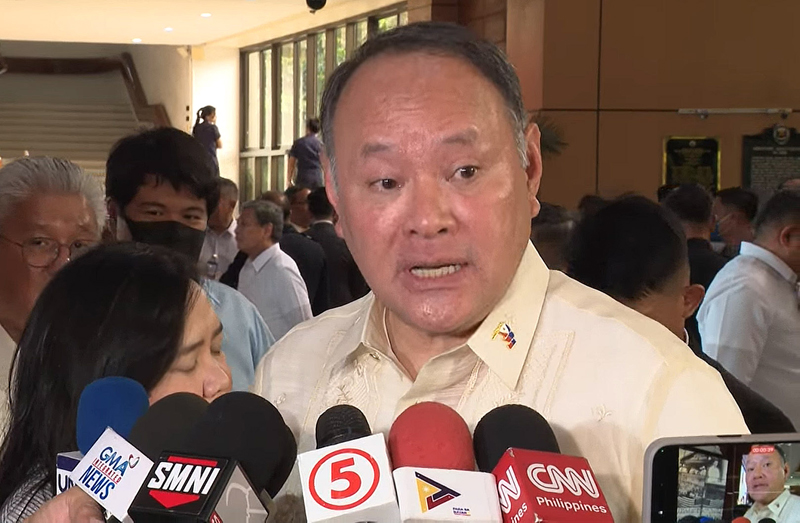 Kabataan Rep. Raoul Manuel asked Alvarez, who was sponsoring the DND budget, if the military admits to abducting the two activists.
"No, Mr. Speaker, and the AFP plans to file perjury cases or charges against the two," Alvarez said.
Alvarez added there were witnesses such as lawyers from the Public Attorney's Office who saw that the two activists voluntarily signed their affidavits.
"There are witnesses who were there during the signing of said affidavit, not only (during the) voluntary surrender as well as the signing of the said affidavit. The PAO lawyers were there, the stepfather of one of the ladies was there, and they were even asked if they were coerced into signing by her stepfather, and she denied being coerced, Mr. Speaker," Alvarez replied.
The Public Attorney's Office on Wednesday maintained they did not coerce the two activists.
PAO chief Persida Rueda-Acosta said Tamano and Castro sought the help of the PAO-Norzagaray, Bulacan office, bringing with them two lengthy handwritten statements about their ordeal and intention to surrender.
"Before we encode their statements, there must be a handwritten one. We need to be extra careful," she said.
"PAO lawyer Jopher Bagay even thoroughly interviewed the two if they have wholeheartedly written their statements," she added.